Excursions across the south of Morocco accompanied by Les Pistes du Sud
Travelling with friends or family on the tracks, by hiking or 4x4, with a local driver/guide. In a fair way
Something about "Les Pistes du Sud"
Since 1972, at the age of 14, Houcine is guiding his 'tourists'. First in a simple way. In those days it were mostly Hippies and artists who wanted to cross this lovely country for some months. They needed someone who knew the language and the customs of the people. So he travelled through his country from the North to the South and from the West to the East.
South of Essaouira, for example, you still can find the hotel where Jimy Hendrix passed a lot of time. It's always a hotel and the windmill which was pumping for water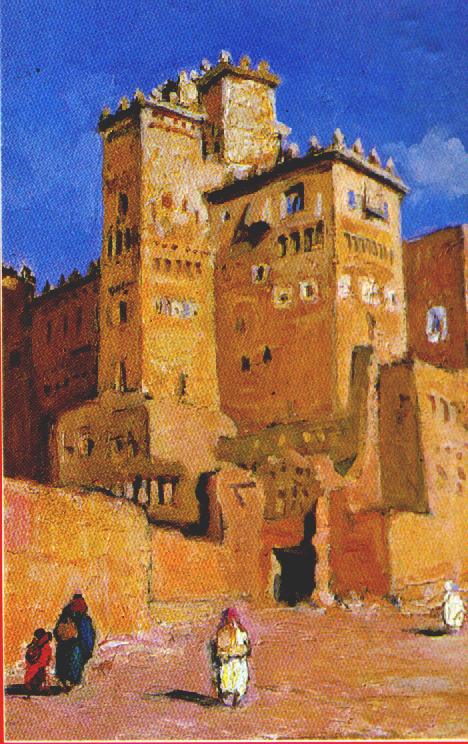 is still working now a days, just like the candles which are lighting the place.
And that's how Houcine became an enthusiastic guide to show his country to other people. Now, since 2000 he is doing this in his four-wheel drive (4x4).  You surely understand that he knows Morocco very well. He is fond of his job and you can fully trust him, and all this you can find in his way of guiding.
People often want to know if there are brochures. No, there aren't. Every tour is so individual. Apart from this, there are 1001 possibilities, so no brochure will be enough. But with a simple travel guide you can look for those things you like. You tell Houcine what you want to do and he can arrange it.
Or you can tell what you like - and of course how many days or weeks -mountains, coast, desert or a combination, then Houcine will propose you something. During such a tour you can also do other things: hiking,make a ride on a horse, a mule or a camel, diving or mountain biking etc.. 
What's important too, is saying how you want to spend the nights. In a simple way - little hotels, at local people's home, bivouac - or in a luxury way.
Houcine doesn't have fixed periods to travel with a group. You tell him when you want to leave and it's ok. You also decide with whom you travel, friends, family and so on. A 'group' of 1 persons is possible, but rather expensive.  The number of persons in a group is unlimited. One 4x4 can transport 6 persons +driver/guide.
IMPORTANT:
As already mentioned,
only local people benefit of your money
, I only support this project with great enthusiasm.